Well let me first start out by saying that this past weekend Saturday to be exact was mine and Matt's 11th Anniversary. Since we had spent so much on taking the kids all over just a few weeks ago and than tons on clothes and school supplies for them to have everything they need for back to school, we were a little tight and couldnt do a whole lot.
My main thing was just some time without the kids.We got that thanks to my wonderful in-laws!
I have been wanting for awhile to paint our front door. So, after going out for a nice dinner we decided instead of spending money on a movie or something we would just come back home and paint the door.
I know incredibly lame but it is what it is...
so...here is what Matt did for me for my anniversary....
Notice the outline of a star that we hung there for the 4th of July.
Another before shot from the outside


AFTER


Here is what the end result looked like.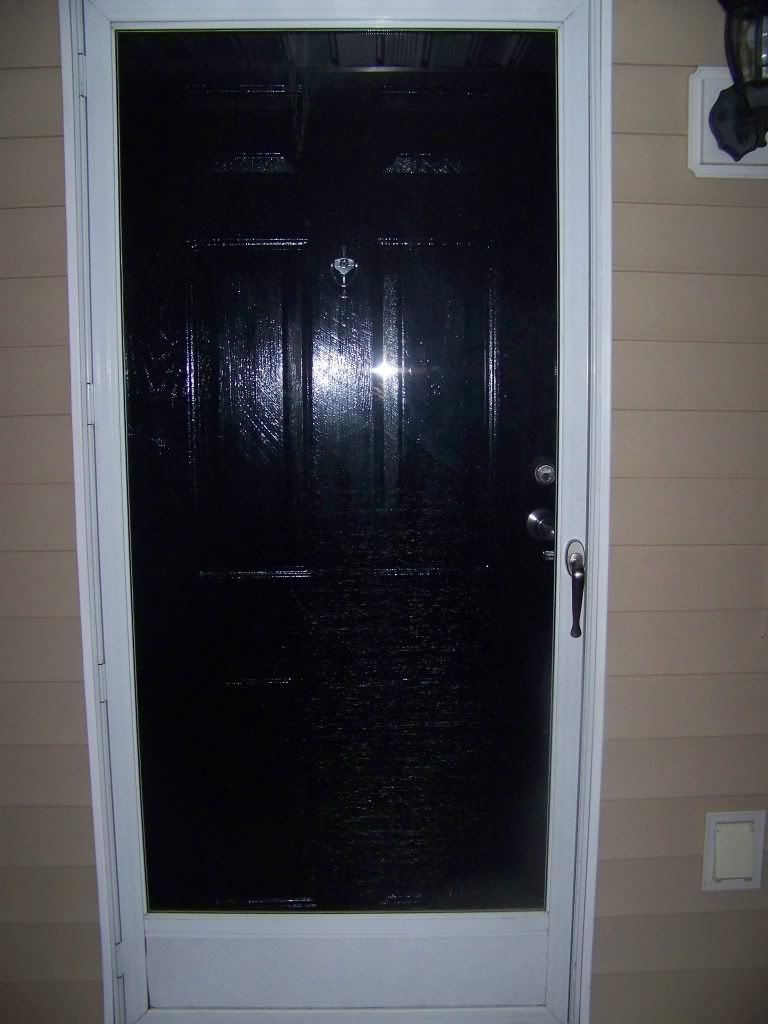 The end result from the outside
Well we had a great anniversary despite not actually doing that much.
Now my front door matches my shutters. I need to get a new outside picture but I still have some things I want to do first...
I have a few more projecst coming that I am going to start tackling as soon as the kids go back to school.