Okay for all of you that are sick of hearing about our adventures this week I apologize I just have one more to share and we are done for awhile. Matt goes back to work tomm and all goes back to normal :(...We were blessed with tickets to see the Braves play today. They are our local MLB team actually doing very well this season. We also got Valet parking, and passes to the 755 club which is a indoor diner at the top of the stadium where you can enjoy ac and the view. These were all a gift, we could'nt or wouldnt have paid for these tickets. We had two different groups 2 together third row from field, four tickets 8 row from field. Anyway it was a treat to get to do something so neat.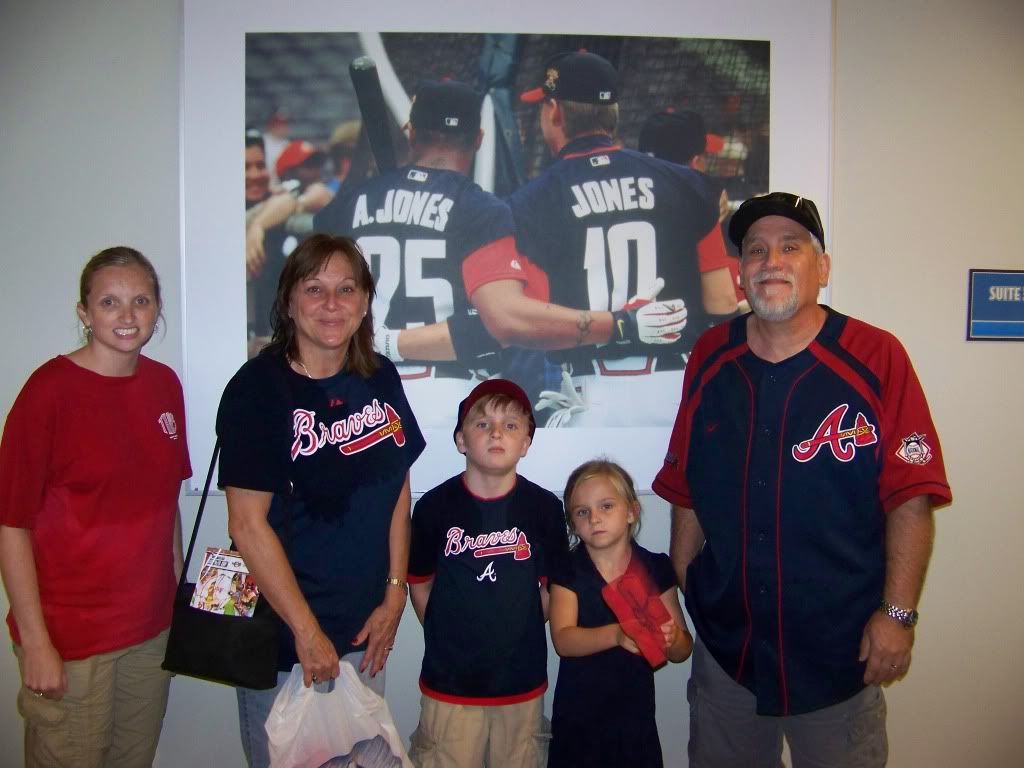 Please understand that we had just got soaked by rain coming into the stadium we look like drowned cats but this is us, up in the 755 club!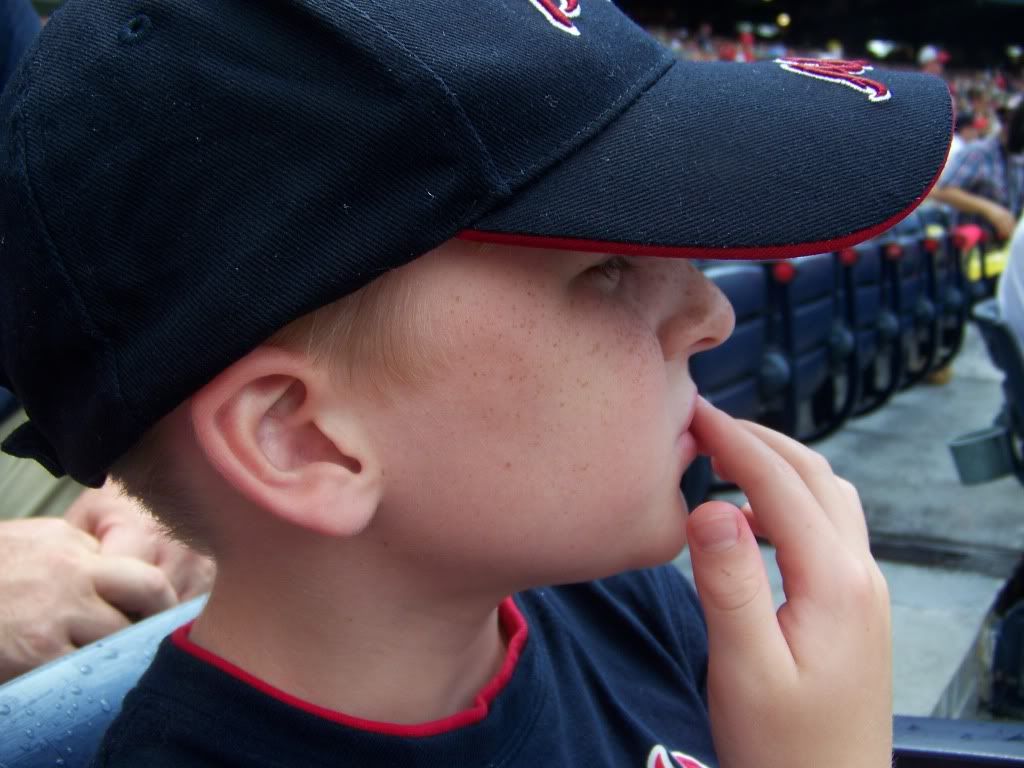 I thought this picture of Zander was cool
my little girl, and the hubby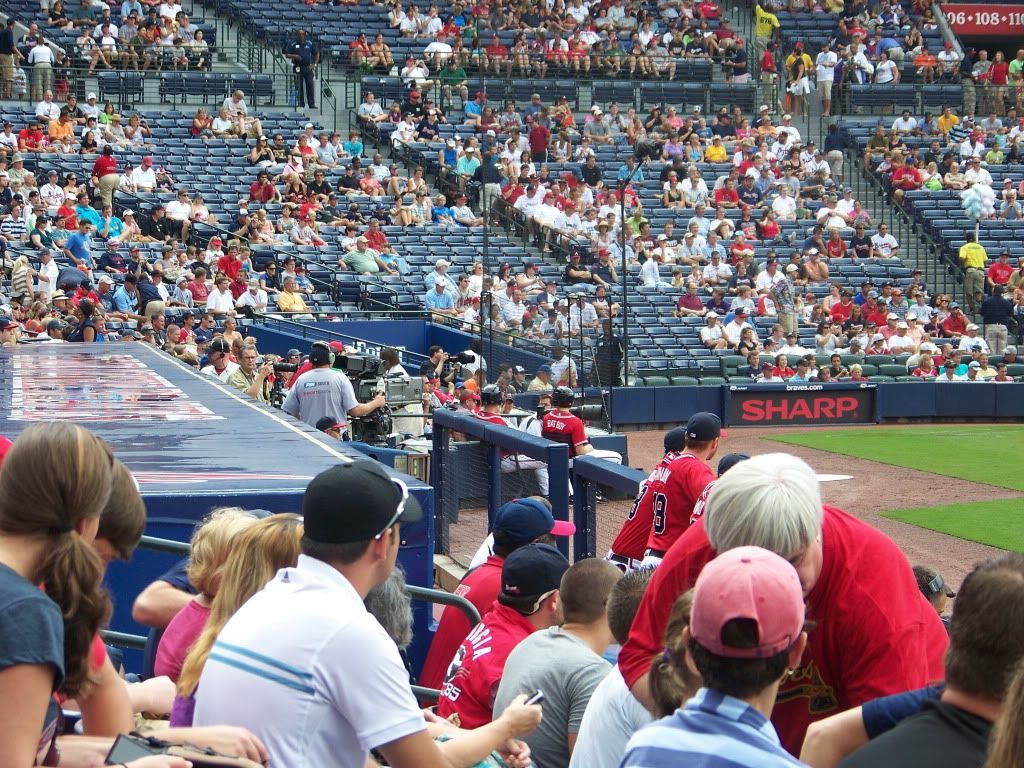 this is just a shot to show how close we are...this is the dugout
Well thats it for our adventures for awhile. Regular blogging coming back soon!